---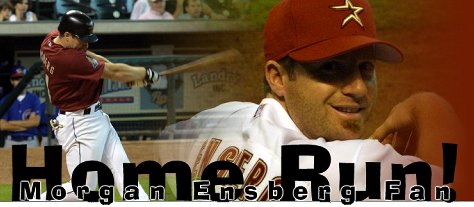 Was minding my own business one day, when this guy emailed me telling me about his brand new--and pretty spiffy-- Morgan Ensberg site. Great, I said, that's what we're all about. . . .
He's also cool coz, like me, he's got that groovy 2000 Upper Deck SPX Game Used Thang
---

Real cool guy who wants to visit all 190 professional major league ballparks in his lifetime. Maintains a history of minor league baseball by league and year. Needs to get off geocities, though. He helped me with info for Astroland several times. Stop by, chat, maybe see a game with 'im. . .
---

A fan site for the AA Round Rock Express run by an amateur photographer. If you've checked out the banner at the top of my C page, you've seen how beautiful the Dell Diamond can be. There's more of that kind of stuff on this site, some player photos--good ones--too.
---

Have without question sold me more cards than anyone else. Always friendly: Ya can talk to 'em on the phone, they even got an 800 number, so you can order cards at work. . .
---

Baseball-Reference.Com's Houston team page. From here, check out the Astros' Pitching and Batting Leaders, the Pitching and Batting Register and more. Paypal the guy a five spot, fer chrissake. . .
---
Billing himself "the King of the Commons," Mr. Henderson has been in business for a long time, distancing himself from the hype by concentrating on cards made before 1989, when those Upper Deck guys brought out the product that made dufex, 1 of 1 inserts, and $15.00 packs inevitable. For this courage he is to be commended. Some years ago, he was instrumental in filling my wantlist with EX specimens of the 1970's Topps cards
---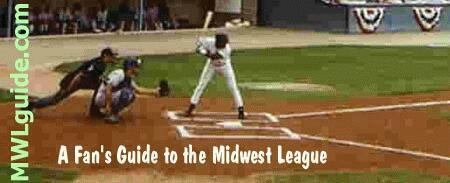 Not affiliated with the single-A league itself, A Fan's Guide is probably the most complete, and best, website about a currently-existing minor league. Really an amazing amount of info, some of which the Astroman has kiped here and there. There are sections on history, ballparks, managers, playoffs and some bios of the more famous players to pass through the league. But what really makes the site worth checking out, in my mind, at least are a series of linked essays which attempt to communicate the nature of the Single A game, and serve as a very fine introduction to it.
---

Actually an excellent site, if you can ignore all the PSA garbage they have such a vested interest in. Their checklists are better than anyone else's (though still incomplete by my standards) and their online marketplace is outstanding. Collector to Collector auctions are also cool; people stuck with cards the stores won't buy will sell 'em to you--cheap, as long as you SASE. Better than ebay, that's for sure.
---
An amazing amount of information about a long defunct minor league, populated by the likes of the Fort Walton Jets, the Panama City Flyers, and the Selma Cloverleafs. Virgil Trucks pitched there, as did Bo Belinsky, Karl Spooner and the positively surreal Steve Dalkowski. It was also a stop for Lou Fitzgerald.
---



An excellent site that chronicles the New York Mets in much the same way Astroland does the Houston franchise. Every major league player for the Mets is given a page with stats and a scan of one of his baseball cards, and every year is given a page. Although the site does not fool with the minors, except tangentially, The Hall of Records is in a sense even more complete than Astroland. Really outstanding. If you love the Mets, like the Mets or even hate the Mets, you should visit this gentleman's site.
---
This site is simply an indispensable research tool. Nearly everyone involved in major league baseball, from writers for Baseball America to the glamour boys on ESPN to the information directors for the major league clubs uses this site. And it's all free! You just gotta mention that you got your box or whatever from them.
---

The ESPN.com Astro message boards; home of some idiocy, and some enlightened comment. We disagree often, but are united in our hatred of Cub trolls. Look for me as rastronomicals . . .
---

The Society for American Baseball Research: The Astroman is one of their newest members. The SABR-L lists are a pretty fascinating e-mail discussion group; they're fully searchable, too. Dues are steep at 50 bills, in my opinion.
---
The Express has just re-designed their site, and I liked it better before, but nobody's told the minor league clubs all their sites have to look the same. . .yet
---

And you thought I liked fancy computer scripts. This site's got Flash, Shockwave, Javascript galore. You're kind of torn between thinking it's all cool, and thinking that it's all a bit much. Anyway, the Legends are the Astros' Class A affiliate in the South Atlantic League.
---

It's what you get when you combine the Astros with a Podcast.
Kewl.
---

If Astroland were a Twins site.
And less busy.