CARDS I HAVE
PLAYER
POSITION
REMARKS
5
John Fagan Cards
Infield
Debuted for the 2001 Martinsville Astros, and played there again in 2002. In 2003, playing for Lexington, he led the Astros farm system in homers with 18. 2004 saw a slight increase in average, a larger increase in doubles, and a sharp decrease in homers while playing for Salem. Got a promotion to Corpus Christi in 2005, and played there again in '06, but the power was largely absent.

1
Kerri Fair Card
Outfield

21st Round pick in the 2003 draft hit .185 at Tri-City that summer
15
Thomas Fairchild Cards
Pitcher

12th round pick out of Southern Maine in the June 2005 draft was third in strikeouts for the '05 ValleyCats. Really sparkled in 2006 for Lexington, going 10 - 3 with 1.66 ERA and a 1.00 WHIP, while being selected to start the Sally All-Star game. Made only two starts for Corpus in '07 before blowing out his elbow.
2
Bobby Falls Cards
Infield
'85 and '86 at Columbus

1
Randall Fant Card
Pitcher
Lefthander was the 29th pick of the Astros in June 2013 draft, and made six starts for Tri-City thereafter, and also notched a Save

4
Gordon Farmer Cards
Pitcher

Was actually 9 - 2 with a 2.95 ERA at Asheville in '89. Topped out, and crapped out, at Osceola two years later, though.
3
Jesus Farraez Cards
Outfield
I don't understand: Guy hit .225 with Auburn in '96, then was PROMOTED to Quad City for '97, where he promptly hit .219. Given that, the Astros' brass then PROMOTED HIM AGAIN to Kissimmee for '98. Don't know what Farraez did there, but the development people must have woken up, cause he was never heard from again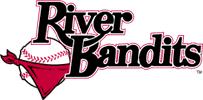 1
James Farrar Card
Coach
Strength Coach for the Lexington Legends beginning in 2010

25
DICK FARRELL Cards

Pitcher
"Turk" was an All Star in '62, an Opening Day starter in 63, then an All-Star again in '64 and '65.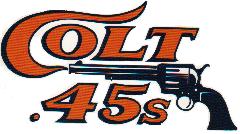 2
Stan Fascher Cards
Pitcher

6 - 6 with a 2.82 at Asheville in '86
11
Danny Fatheree Cards
Catcher

Warning: fopen(hookslogo2.jpg): failed to open stream: No such file or directory in /home/lahisto1/public_html/astroland/astrolandf.php on line 498
can't open file